Last update: 6th October 2007 (2689 people in database*) - Thanks to John Rivis, I added lots branches to the Ord and Spaven trees..

Latest: A number of pages have now been updated, including the Sefton, Rivis distribution and the contact pages. I have also added the 'Todd' name to the list of families.


---
This website is now under the domain of andysefton.com. I had difficulty updating before due to uploading restrictions, but now that I have my own webspace hopefully I can begin to improve this site further, as well as my other domain of 'www.pocklingtonhistory.com' (which is now live).

I am researching the Sefton, Rivis, Sleightholme family names and these pages show the results of my findings so far.

Below is the wedding of Walter and Dorothy Sefton (my father and mother) on the 11th September 1937 and St. Mary's Church in Scarborough: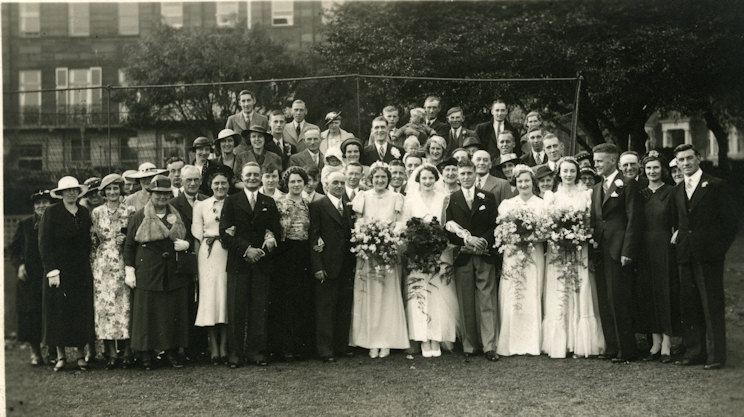 Note: Some of the information on this site is derived from non-primary sources (e.g. the IGI) so please inform me of any mistakes.

* Because of the Data Protection Act the surname list only displays individuals whose birth is prior to 1907 (100 years).